Three services mean greater choices
We have three services every Sunday morning. With services starting at
8:30am, 10am, and 11:30am and two different worship styles, you'll be sure to find something that fits your schedule and preferences.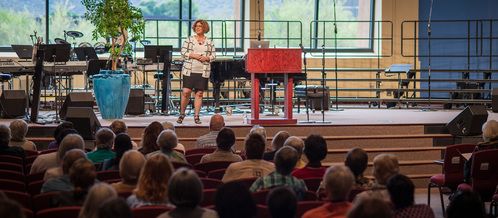 Our first two services are a blended style of worship that feature both traditional hymns as well as contemporary songs by artists like Chris Tomlin, Casting Crowns, and MercyMe. These services feature a full choir and worship band with horns and percussion followed by strong biblical teaching straight from the Word.
Our Engage worship service features a high energy worship experience with contemporary worship with songs by artists like Hillsong, Elevation Worship, and Bethel Music. The preaching time features the same message as the earlier services so no matter what your worship style, you'll hear the same truth from the Bible.